Dangerous Age – The Classic Rock Artwork of Ioannis
THE GOLDEN GREEK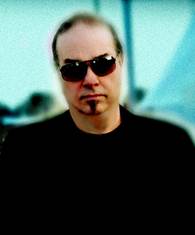 Dangerous Age has been a presence in the music industry since 1983,powered by the unstoppable creative dynamo Ioannis, the greek-born, legendary record cover artist who has created over 300+ album covers for some of the biggest and best known bands in the industry, including: The Allman Brothers Band, Deep Purple, Blue Oyster Cult, King Crimson, Uriah Heep, Lynyrd Skynyrd and Dream Theater. His works are a cultural touchstone for a legion of fans worldwide.
Ioannis has been the driving-force behind some of the most well-known and iconic rock album covers of all time. His art is surreal and fantastical – and it really resonates with the original fanbase, but, more importantly, it is timeless and is inspiring the younger generations of artists, designers, and music fans.
Current and past clients of Ioannisinclude Universal Music, Sony Music, STARZ, IFC films, EMI, Virgin Records, Tribune, and XM Satellite Radio. Ioannisalso has designed over 300 record covers, singles, and merchandise for such groups as the Rolling Stones, Lynyrd Skynyrd, Dream Theater, Starship, Bon Jovi, Deep Purple, Allman Brothers Band, Uriah Heep, Styx, Blue Oyster Cult, King Crimson, Skid Row, Bob Wei, Yngwie Malmsteen, Biohazard, Quiet Riot, Dokken, Johnny Winter, Extreme, UfO, The Tubes, Eddie Money,Van Zant, and many others.
Recently, Ioannishas created the cover and a series of paintings that grace the best-selling book Get The Led Out: How Led Zeppelin Became the Biggest Band in the World, by Denny Somach and popular FM DJ Carol Miller. He also co-authored Fade To Black with Martin Popoff, a collection of the best hard rock cover artwork of the vinyl era. Currently, Ioannisis working on a book for The Beatles.
Ioannis' imagery is attached to a body of music that will never be duplicated – truly a space in time.
The Program
Paidas Management will implement a comprehensive licensing strategy to develop the Ioannis/ Dangerous Age brand, based on the artist's iconic style, body of work and imagery, which lend themselves perfectly to a wide array of merchandise. The primary program will be broad-based, targeting adults of all ages, and featuring product categories that include fashion, apparel, accessories, home décor, stationery, collectibles and publishing.
With the extensive assets that Paidas Management can leverage to create merchandise inspired by the iconic imagery of Ioannis, we have no doubt that fans of all generations will embrace these highly stylized graphic designs.
Official Dangerous Age Website
www.dangerousage.com
Dangerous Age PDF Electronic Deck
PDF ELECTRONIC DECK
Official Ioannis PDF Portfolio
PDF PORTFOLIO